News & Reports
Below is just a small glimpse of the things we do or have done... Its never too late to get involved, just get in touch.
---
Golden Jubilee 2021 Competition
The Science Committee has recently launched the details of Berkshire Federation of WI's Golden Jubilee 2021 competition, please see the link below for and design brief and entry form.
---
Friday 9th April 2021
The Thoughts and Prayers of Berkshire WI members are with Her Majesty the Queen and her family at this saddest of times following the death of HRH Prince Philip.
---
Easter Greetings
The very dark times of last January have passed.
Many of us have been vaccinated.
As the government gradually eases restrictions we will be able to meet together once more. Our Institutes will dusting off the Welcome Mat and planning their way forward.
Happy Easter
Mavis Greenhalgh
Federation Chairman.
---
Coronavirus and Berkshire Federation of WIs 8th Jan 2021
Coronavirus is very common throughout Berkshire at the present time.
Some WIs have members and committee members who are sick. Some committee members have contacted us at WI House worried that they cannot hold their AGMs, deliver their Newsletters or get their paperwork ready for IFE examinations.
It can all wait until the most infectious period has ended. Immunisation has begun in Berkshire and that will eventually help us all. Remember we all joined the WI for Friendship, Fun, Education and our Community. Don't get stressed over WI tasks. Just keep in contact with those you can through the telephone or email and forget about jobs for now.
I pass on the prayers, thoughts and best wishes of the BFWI Staff , WI Advisers and all the Board of Trustees.
Mavis Greenhalgh
Federation Chairman
---
A Happy and Safe Christmas and a Healthy New Year 2021
From Mavis Greenhalgh, Federation Chairman and all the Trustees of the Berkshire Federation of WIs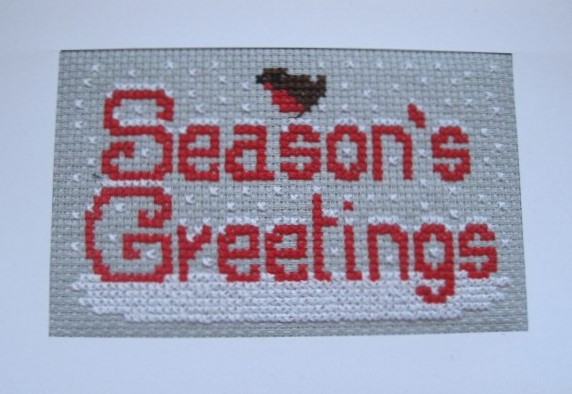 ---
Food Bank Collection
At our recent Centenary Service, WI's were ask to bring donations of food suitable for donating to a local food bank. Berkshire Federation would like to thank every WI that contributed to this collection.
Thank you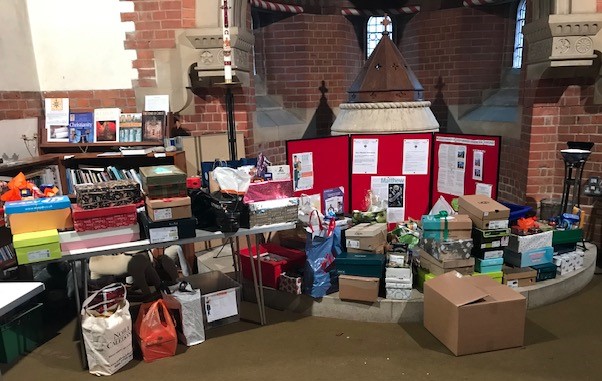 ---
Centenary Needlework Exhibition
30th April 2019 - 11th July 2019
The Old Chapel Textile Centre
Main Street, Greenham Business Park, Newbury, RG29 6HW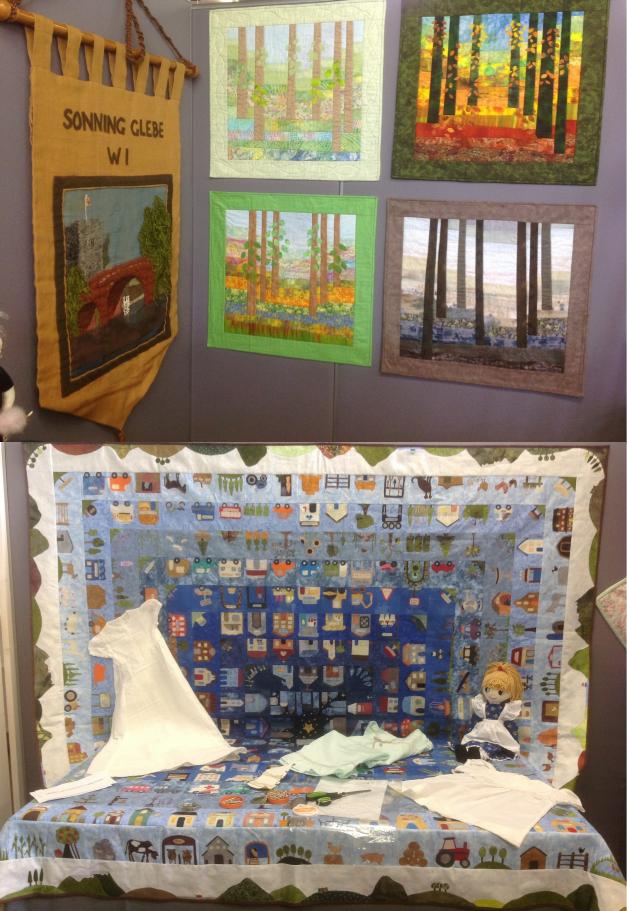 ---
Spring Council Meeting
Friday 12th April 2019
The Great Hall, The University of Reading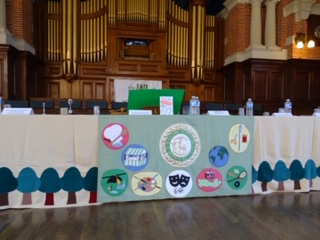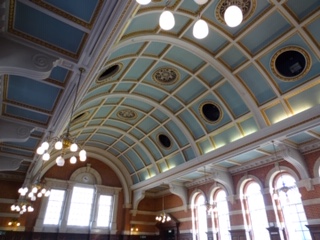 Members enjoyed guest including Lynne Stubbings, The Mayor Of Reading and Sally Becker.
---
Shaw-Cum-Donnington WI Report Back
Nimble Fingers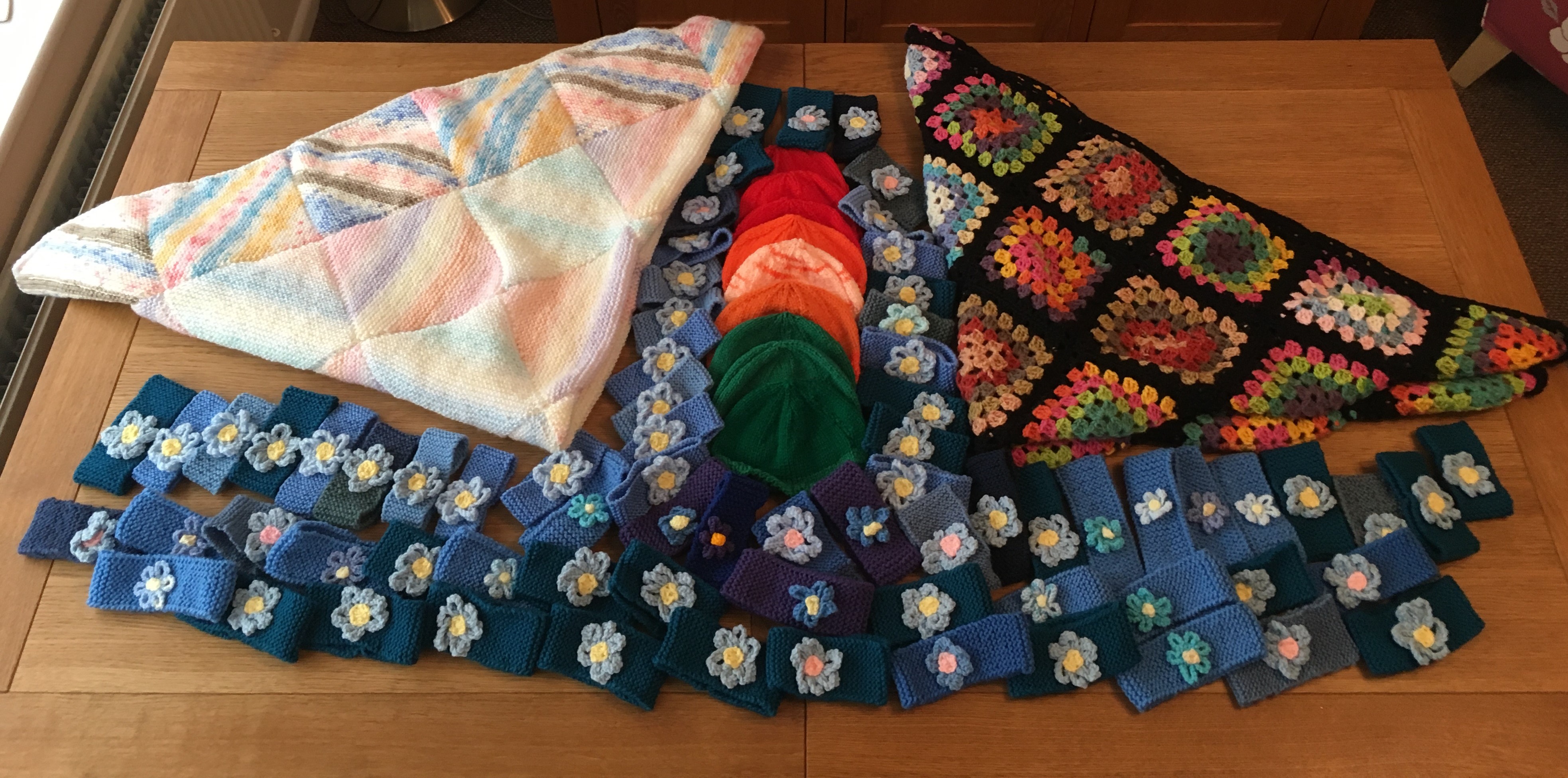 Members of Shaw-cum-Donnington WI and friends have produced their first batch of knitted items for Royal Berkshire Hospital. Items include traffic light hats for small babies, modesty blankets and armbands for use by dementia patients. We have also recently sent shawls. Further production is underway and we're very grateful to everyone who has supported this project. Delivery to RBH is imminent!
---
Burghfield WI Report Back
Thursday 13th September 2018
Osborne House, Isle of Wight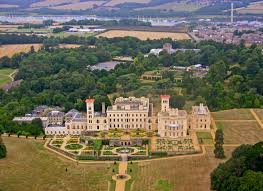 Burghfield WI recently enjoyed a day trip to the Isle of Wight to visit Osborne House. Burghfield members and friends had an excellent sunny day walking around the wonderful grounds and exploring the private beach where Queen Victoria bathed in the sea. Ice cream on the private beach, exploring the great house followed by an enjoyable lunch made for a really great day out.
---
Binfield WI, Celebrating 100 years
Friday 22nd June 2018
The All Saints Church, Binfield
A truly wonderful celebration of all things WI. Members of Binfield WI transformed the church into a glorious display of flower arrangements, craft work, cake displays and memorabilia for members of public to visit and gain insight into WI life over the last 100 years.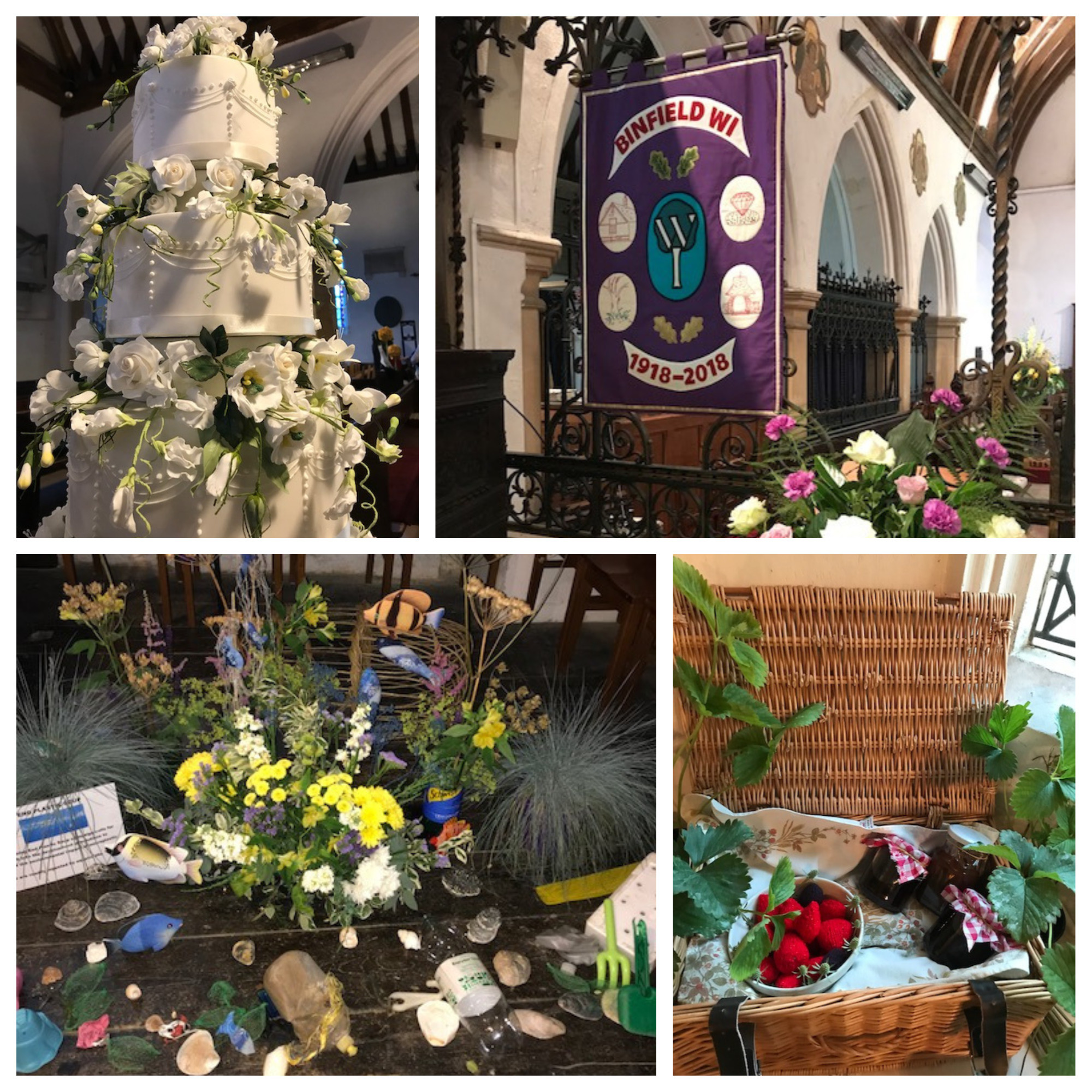 ---
Finchampstead WI's 100th Birthday Party
Thursday 3rd May
The Memorial Hall, Finchampstead
Finchampstead WI recently held a birthday party celebrating 100 years of Finchampstead WI. Members and guest dressed in 'posh hats and frocks' enjoyed a scrumptious afternoon tea. A surprise visit from the local primary school choir, who provided some excellent musical entertainment, also a new WI banner was revealed.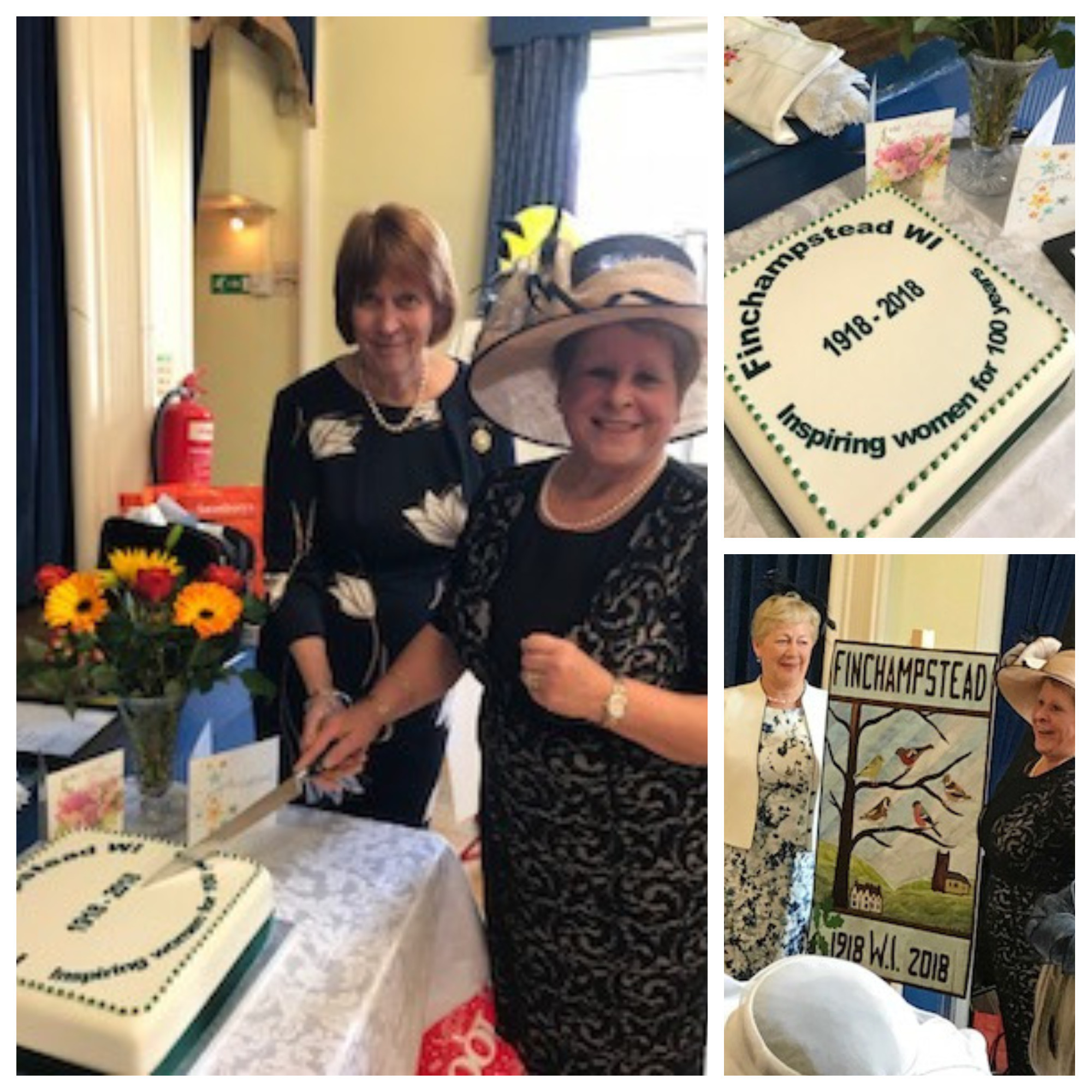 ---
Federation Event
Berkshire Federation Annual Spring Council Meeting
Monday 9th April 2018
Palmer Building, University Of Reading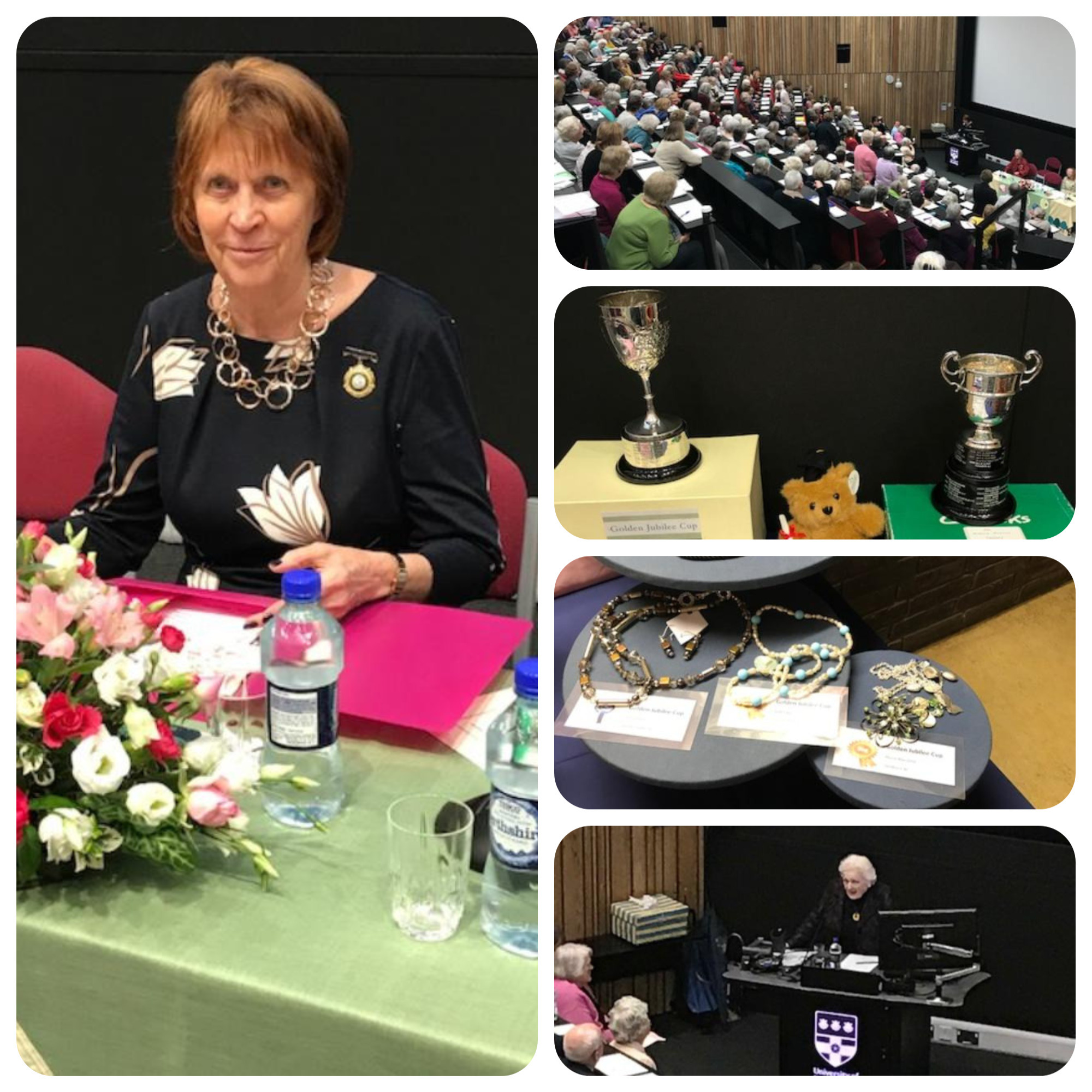 ---
Federation Event
Berkshire Inter Quiz Night
Tuesday 30th January 2018
Padworth Village Hall & Knowl Hill Village Hall
What a great night had by everyone, and a lovely fish & chip supper too. The overall Berkshire Quiz champions were Cockpole Green WI, scoring a very respectable 86.5 points on the night.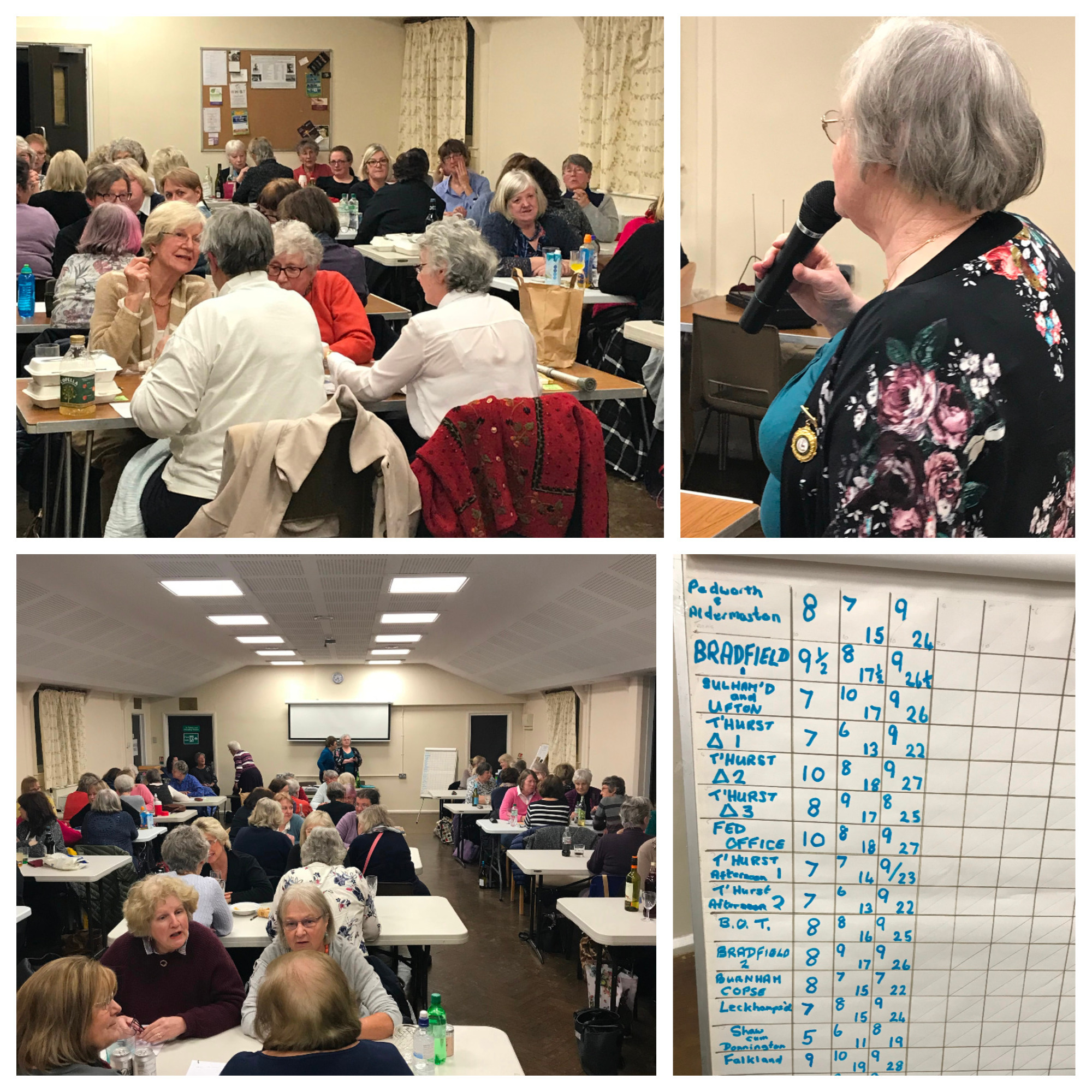 ---
Federation Event
Lunch with Dame Katherine Grainger DBE FKC
Friday 17th November 2017
Grazeley Village Hall
Members enjoyed a lovely cheese and ham ploughman's lunch and had a most enlightening talk by Dame katherine Grainger. She even brought along her medals for us to have a look at.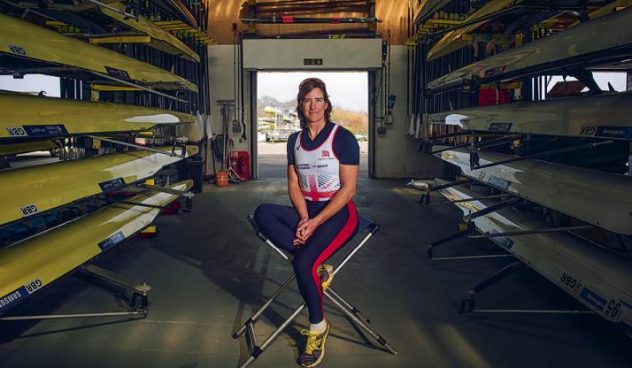 ---
Art & Crafts
Autumn Art Day
Held on Friday 13th October 2017
Mortimer Methodist Church Hall, Mortimer, RG7 2HU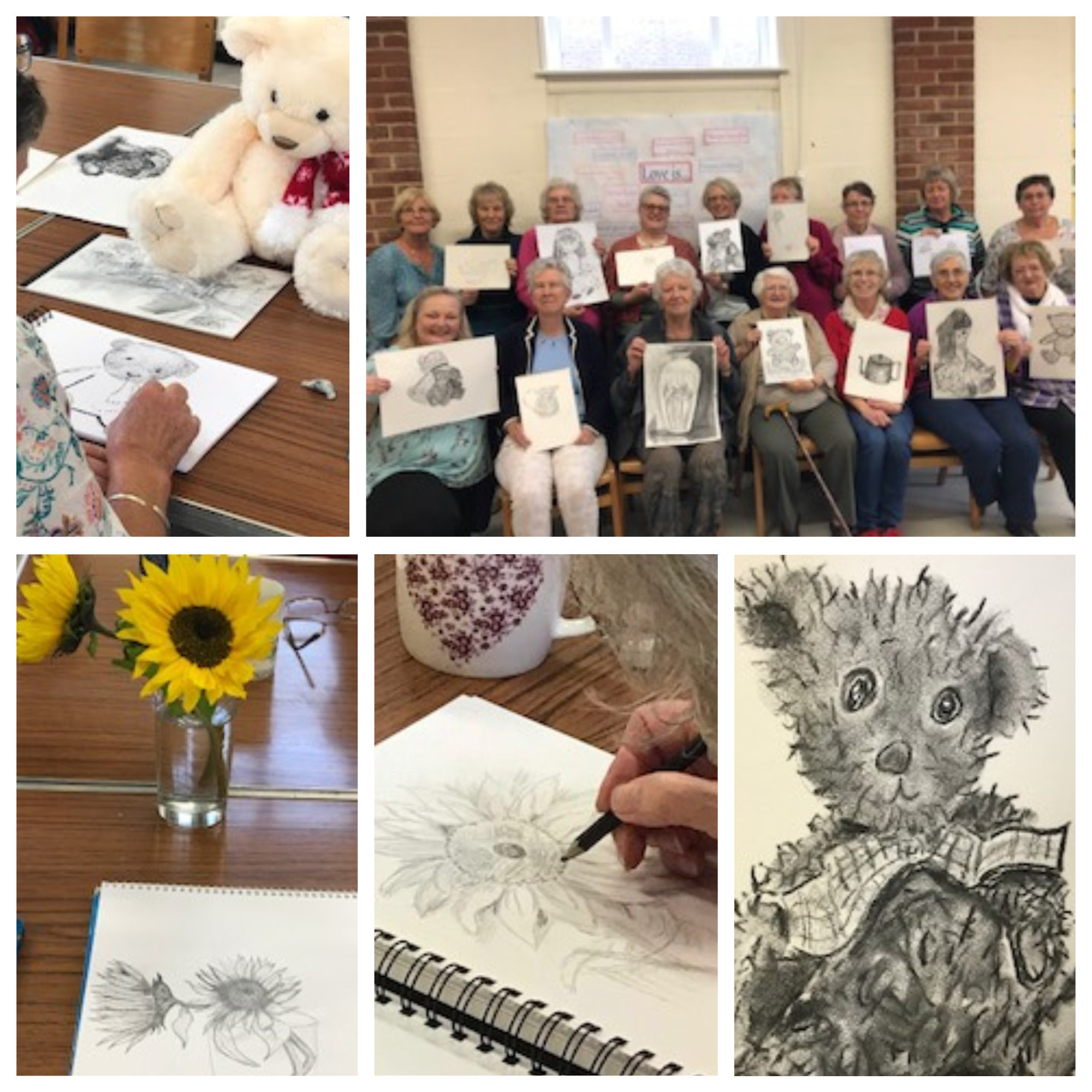 All the ladies had a lovely day and some fantastic artwork was produced by everyone.
---
Federation Event
Berkshire Denman Weekend
Held on 28th July - 30th July 2017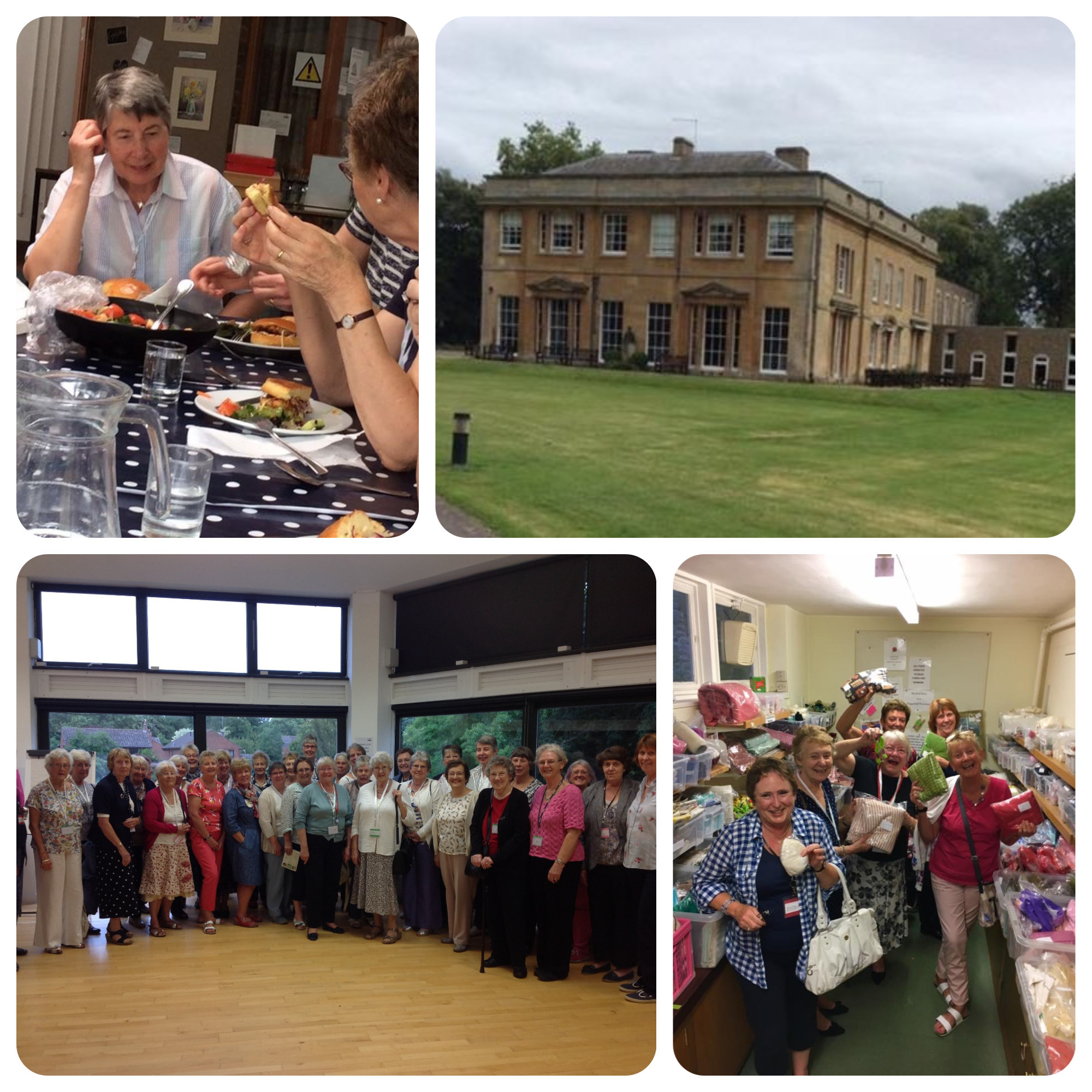 Berkshire members enjoyed a weekend stay at Denman College with courses to choose from including, Folk singing, World cookery and Blenheim Palace & The Churchills.
---
Science Event
Seismology Talk
Held on Tuesday 20th June 2017
On the hottest day of the year we gathered in a beaufifully air conditioned room to hear abouy how the earth moves.
Lonn Brown of the Internaional Seismological Centre in Thatcham fasinated us with a talk about earthquakes. Thatcham is where data from thousands of centres around the world is gathered and studied.
An indication of a good informative talk is participants wanting to keep finding out and learning more about the topic. Look out for Seismology Talk - Part Two.

---
Federation Event
Spring Council Meeting
Held on Monday 3rd April 2017
A very enjoyable meeting and well attended by members of WI's within Berkshire. A good variety of speakers including Lt Col Lucy Giles and Sharon Herring from the Royal Berkshire Hospital Dementia care. Not forgetting the sample seated exercise class given by Linda Giffin.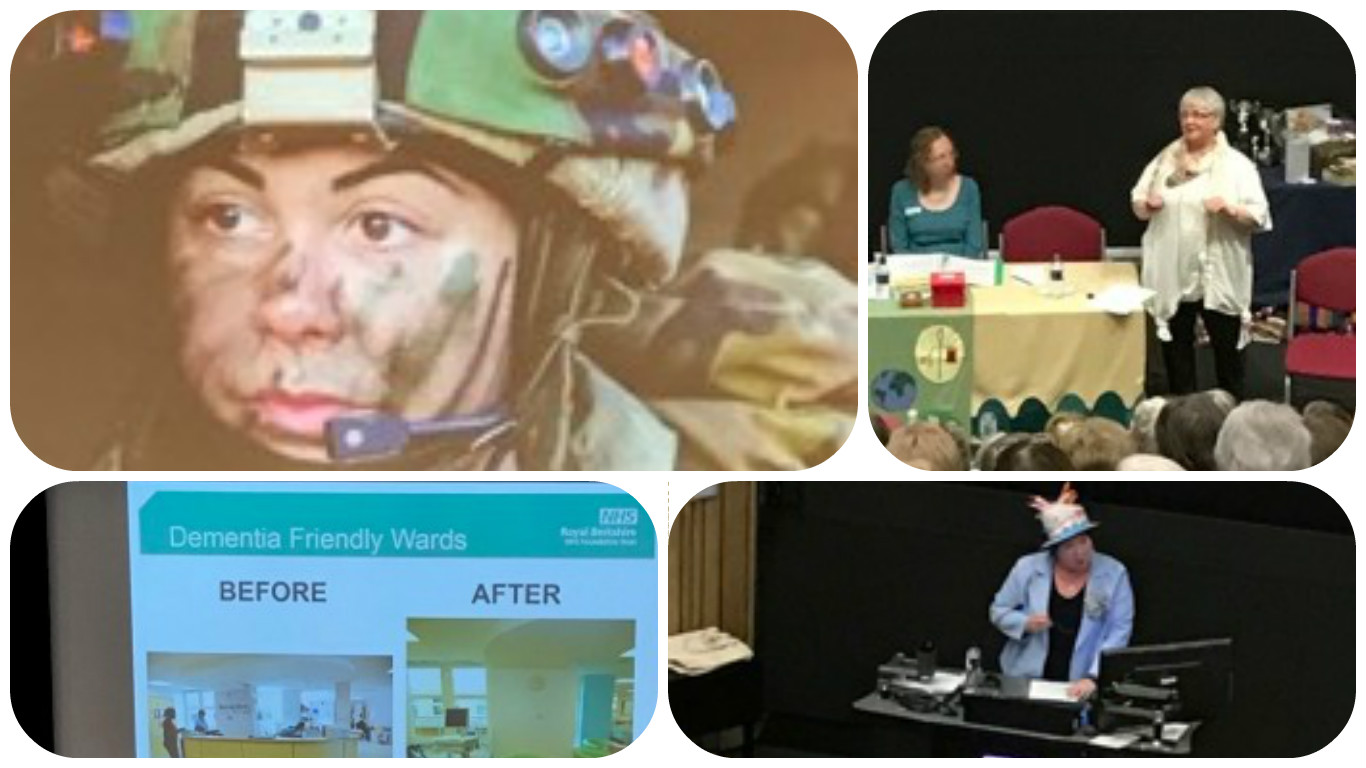 ---
Federation Event
'Strictly' Sparkly
Held on Tuesday 21st & 28th February 2017
Just a glimpse of some of the dresses that were on show at our recently 'Strictly' Sparkly event. A full report back on the event and more photographs will follow in the Berkshire News.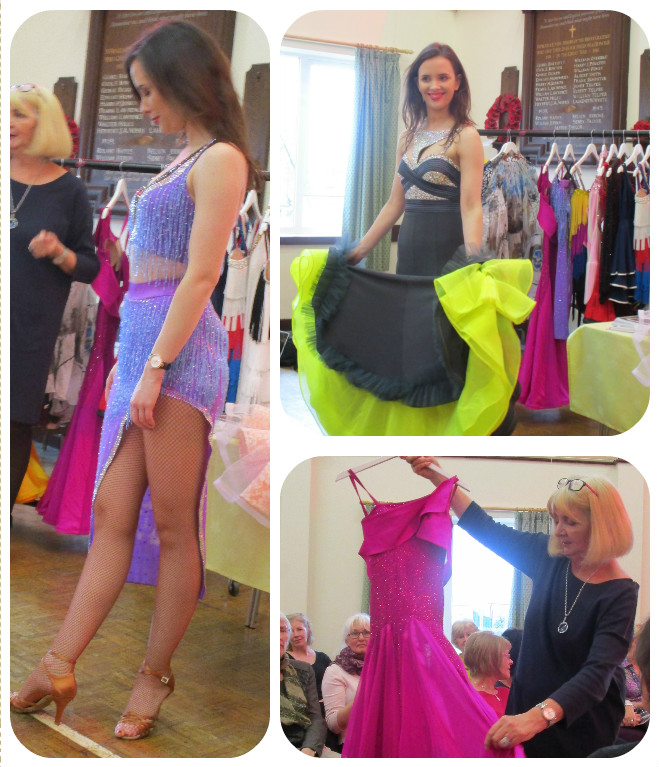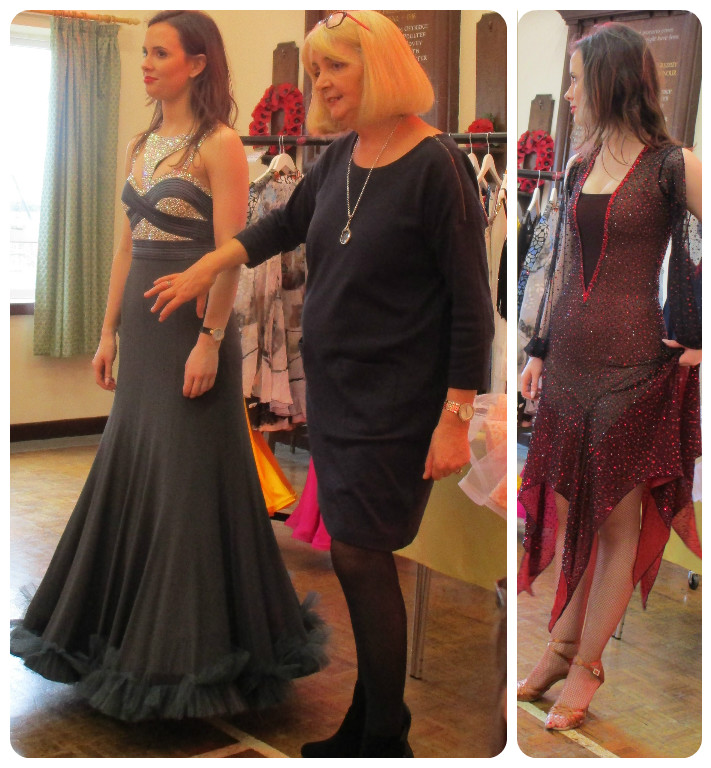 ---
Federation Event
WI Open House, Craft & Wool Sale
Held on Saturday 29th October 2016
Another successful open morning at WI House Mortimer, very well attended by members right across Berkshire. Its always lovely to meet members of other institutes and put names to faces. There was certainly some bargains to be had in the craft and wool sale, and of course not forgetting the lovely cakes on sale.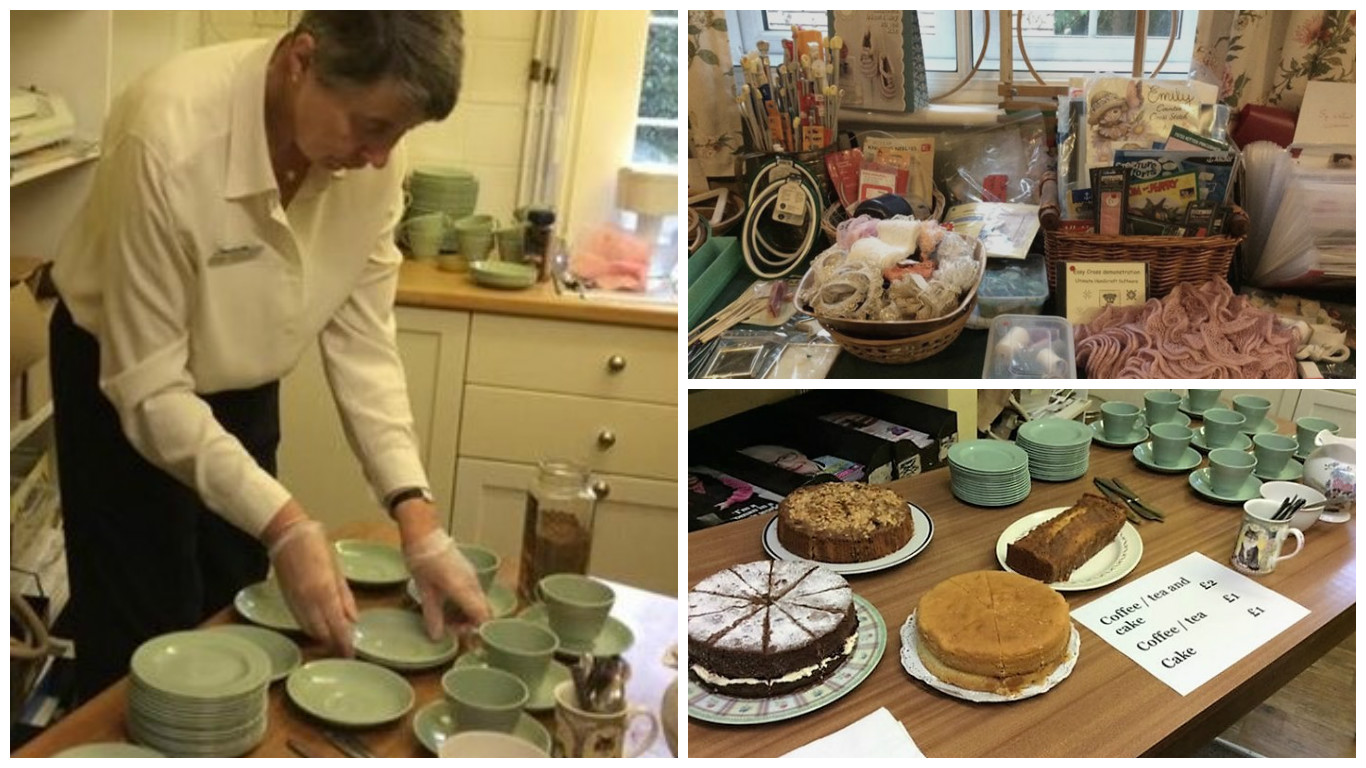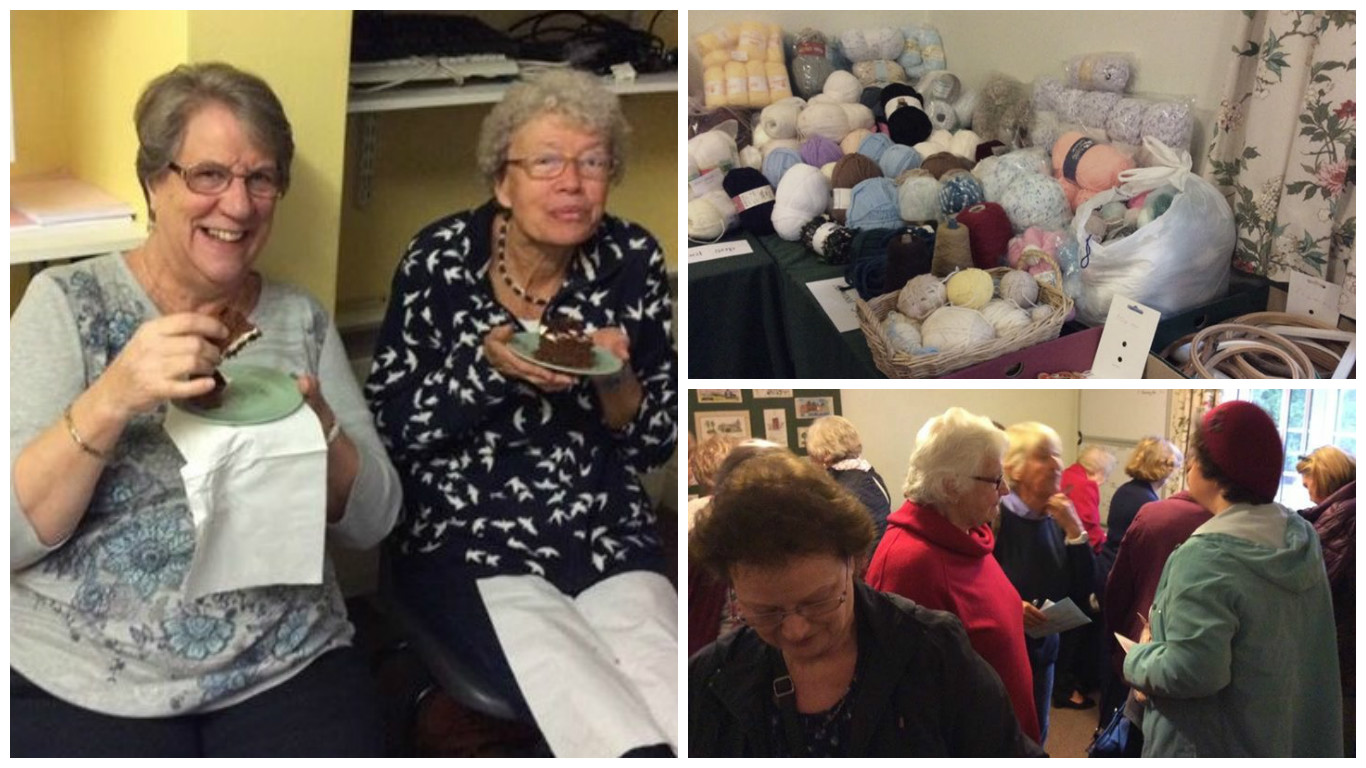 ---
International & public Affairs Sub-Committee Event
Russia
Held on 20th October 2016
The International & Public Affairs Russia event was a great success today. Jean Sheppard give us a super presentation of her trip - St Petersburgh to Moscow. The photos were beautiful. After coffee we had a very interesting talk about our energy from Rob Salter-Church. We were pleased to learn that we would be fine if "if Putin switches the gas off"'!!! We had an exhibit of Russian memorabilia belonging to committee members, a Traidcraft stall absolutely laden with goodies, and the Save Denman bags, car stickers and badges were on sale. A very enjoyable morning.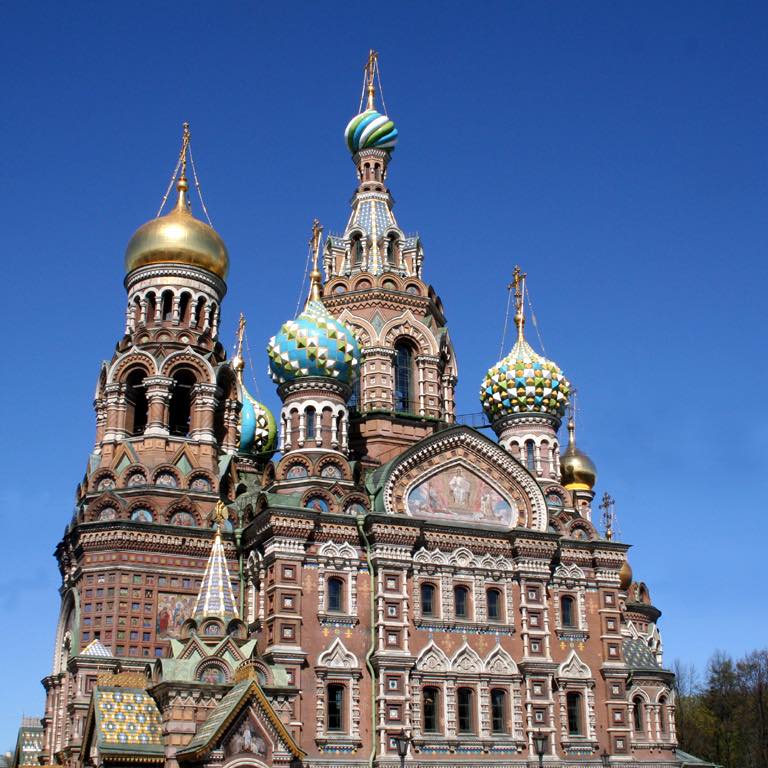 ---
Leisure Sub-Committee
Feel The Silk - Taste The Gin
Held on Friday 16th September 2016
A good day had by all that attended. First our visit to the oldest working silk mill in the UK at Whitchurch, followed by an afternoon at Laverstoke Mill a 'state of the art sustainable distillery' which produces every drop of Bombay Sapphire Gin.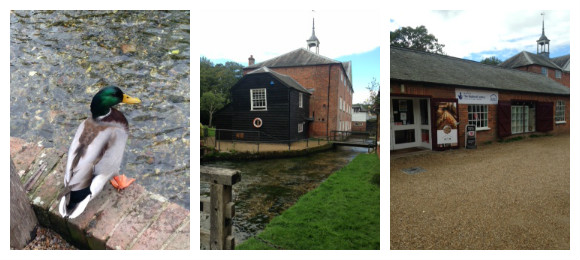 ---
Art & Craft Sub Committee Event
Willow Workshop
Held on 15th July 2016
This event was so popular, we had to hold a ballot to assign places. For this reason we will be doing another Willow Workshop in March 2017, keep you eye out for further information reference application dates etc. The lucky ladies who were able to attend this event, had a mavellous day and thoroughly enjoyed making the sun flower and basket, all of which they got to keep and take home.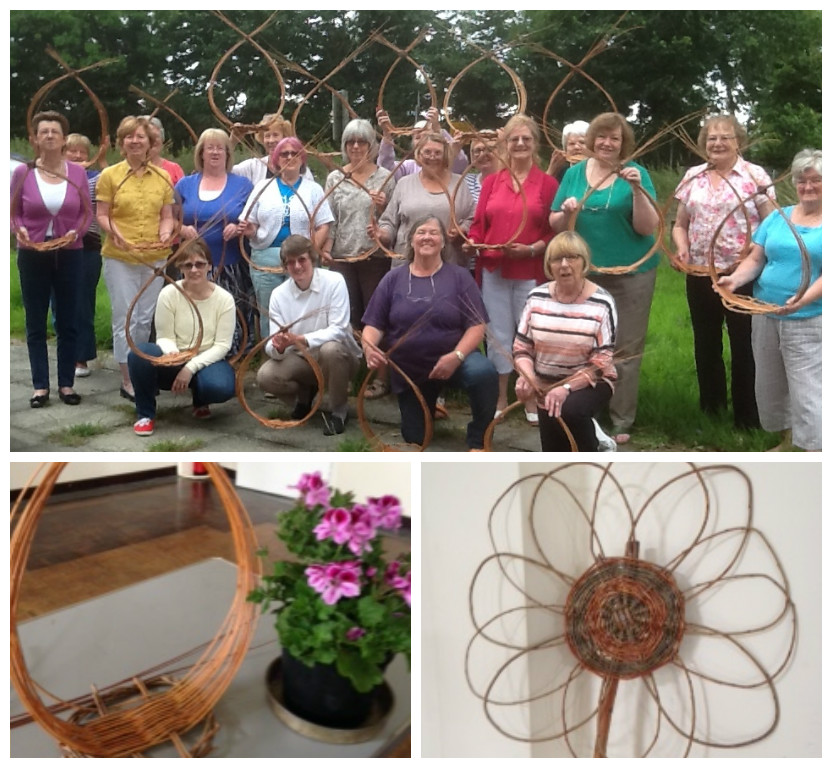 ---
Federation Event
'Sounds of Summer' Concert
Held on Saturday 18th June 2016
A wonderful concert on Saturday evening, everyone had a very good time. The programme had a good variety of music and it ended like the 'Last Night of the Proms'. The Woodley Concert Band were fabulous and everyone that attended really enjoyed the evening.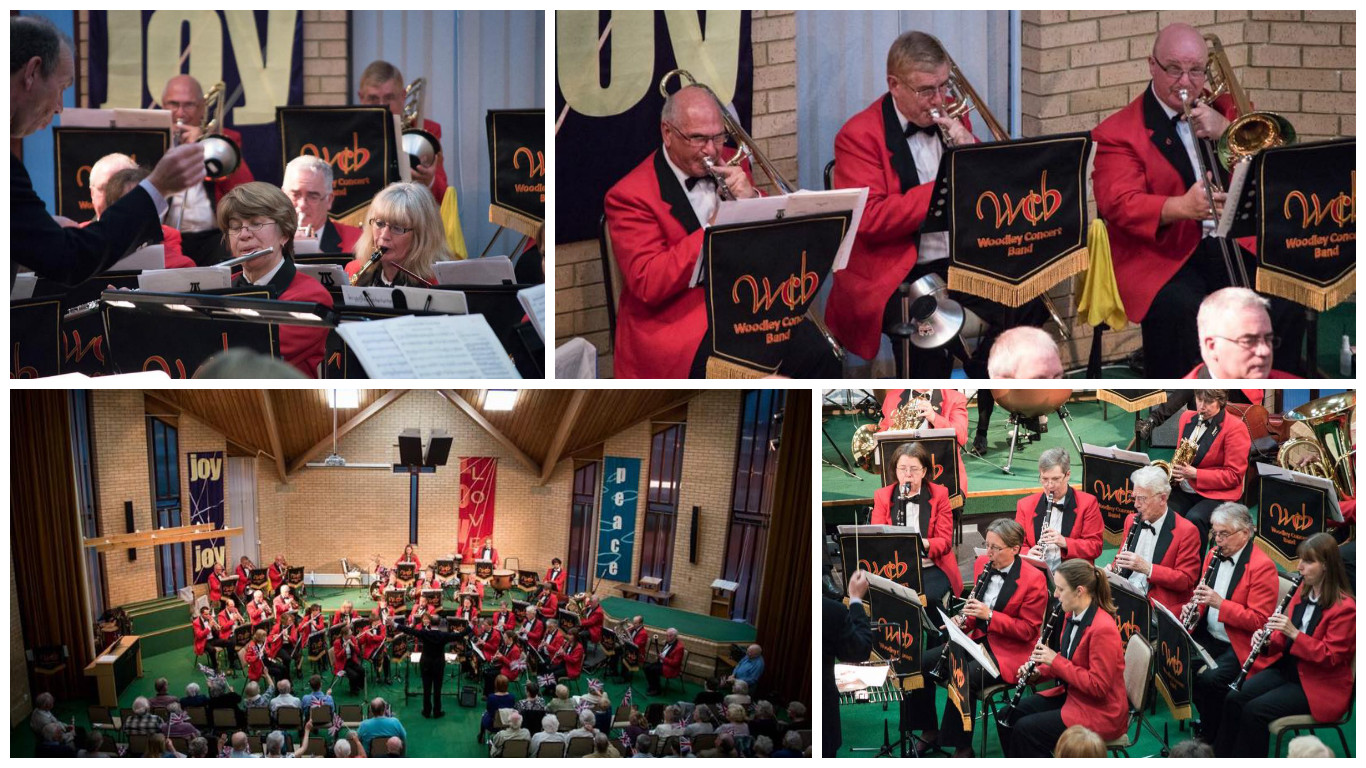 ---
Federation Event
WI House open day
Held on Saturday 21st May 2016
It was lovely to see so many members support this event. The wool and plant sale was a success, and we hope you are all pleased with your purchases. Many members also enjoyed the chance to chat over a nice cup of tea/coffee and slice of cake.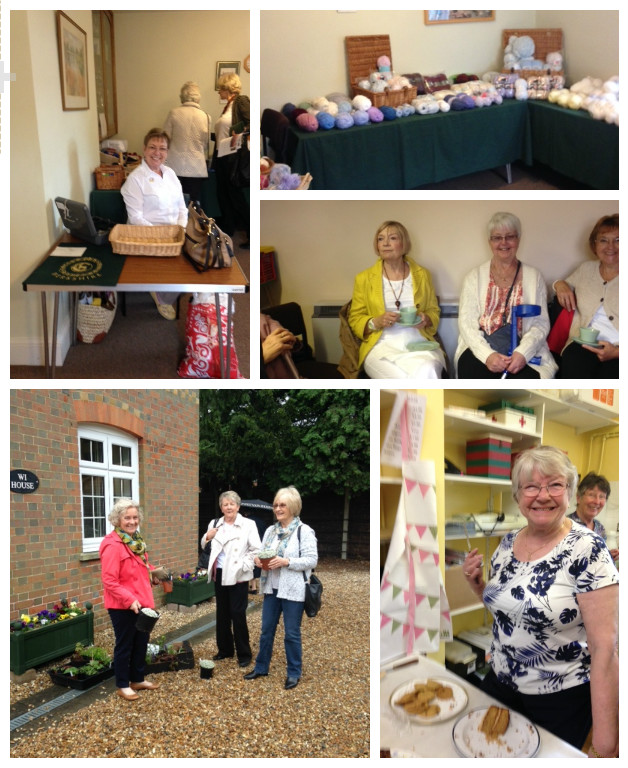 ---
Federation News
Our new County Chairman has been elected
Following our spring council meeting in April, we have elected a new Board of Turstees for Berkshire Federation.
We are delighted to share with you the news of our newly elected County Chairman Marlene Voke. Everyone at Berkshire Federation would like to congratulate and wish Marlene well during her term of office.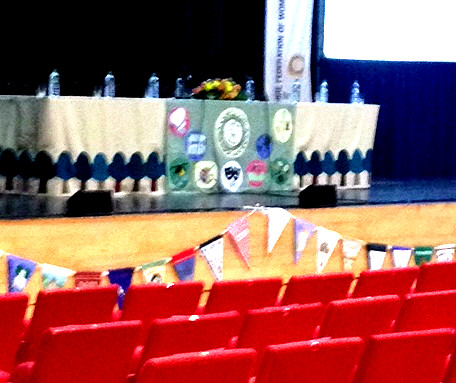 ---
Federation Event
Spring Council Meeting
Held on Wednesday 13th April 2016 Hexagon, Reading
An action packed morning with plenty of speakers, including a talk by Angela Lee of The Cycle-Smart Foundation and Joy Thomson from The National Federation of Women's Institutes.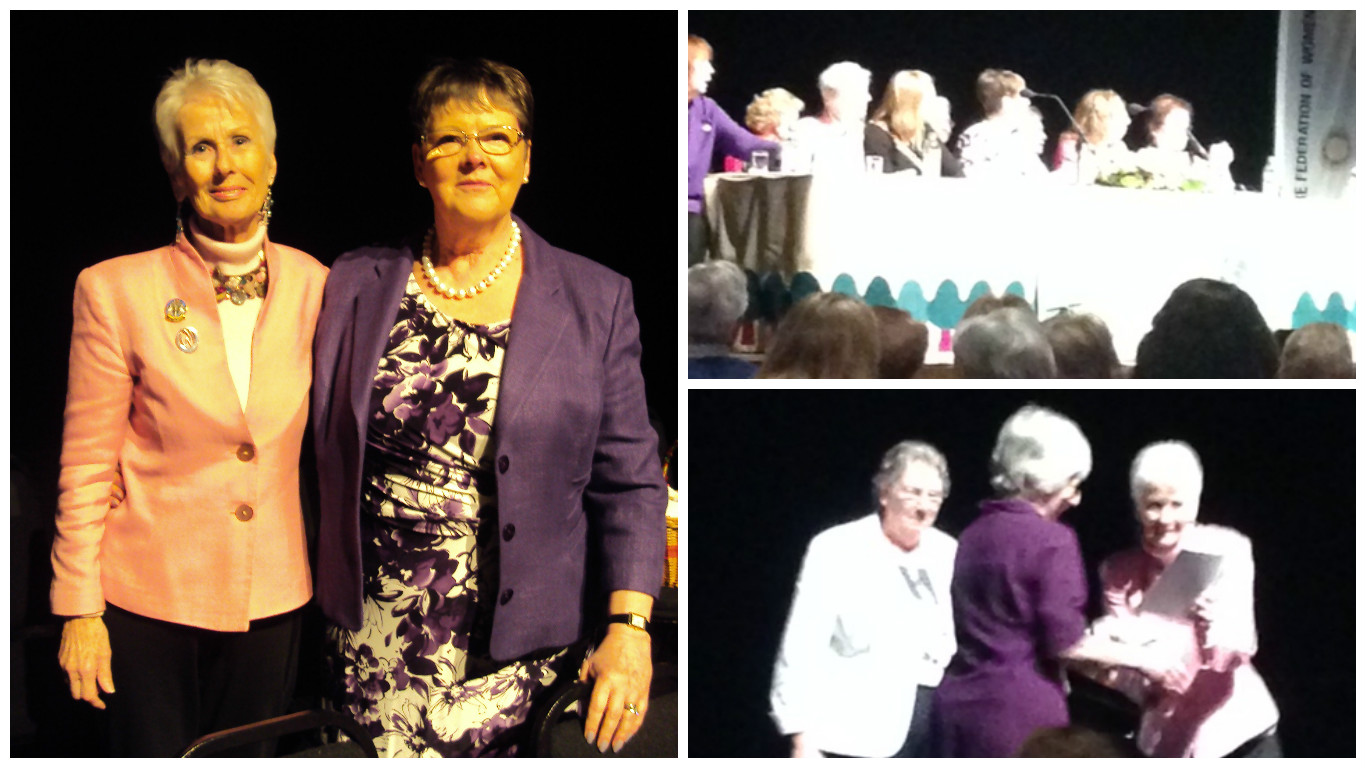 ---

Arts & Crafts Sub-committee Event
Watercolour Class
Held on Friday 4th March 2016
Fourteen ladies enjoyed a day on Watercolour Skies. Our tutor Antony Wilder who demonstrated the techniques needed to paint realistic clouds. Some ladies had never used watercolours before and some of us had, however there was useful information for everyone. Antony came round later when we were doing our own painting and gave individual help where needed. After lunch we had another talk and then were offered the chance to do something different with some interesting stones, inspired by a book of John Piper's paintings.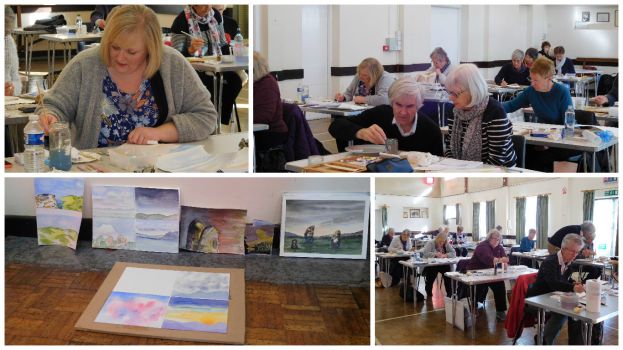 ---
Science Sub-committee Event
First Aid Talk - Defibrillation
Held on Thursday 28th January 2016
The Royal Berkshire Hospital gave WI members and guests and extremely useful update on First Aid responses to choking and cardiac arrest in adults and children.We were also shown how to use the CPR (difibrillator) boxes that can now be found in many public places - it speaks to you and tells you exactly what to do!