Centenary Dolls
Adelaide & Emily
Berkshire Centenary Dolls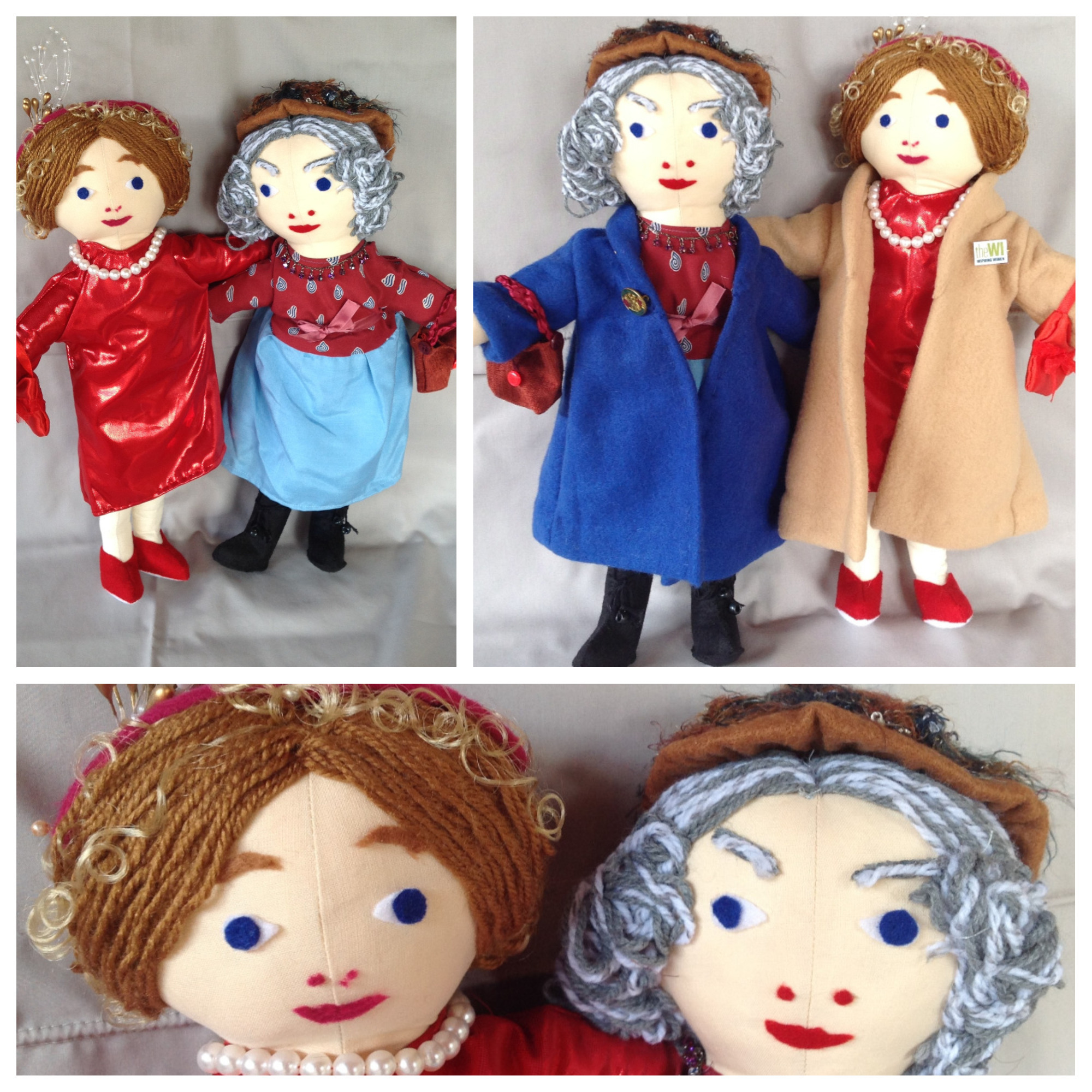 We are pleased to introduce you to Adelaide and Emily, our Centenary ladies. These two girls will be traveling around Berkshire during 2019 our Centenary year. With one doll spending one whole week visiting each institute in the west of the county and the other doll visiting each institute east of the county. The girls will definitely be looking for an adventure during each visit. We expect that each institute will arrange an entertainment to show the girls the very best of Berkshire in your area. The opportunities are endless and lunches and teas are high on their 'to do list'. They will each travel with their own journal to record their escapades.
Adelaide and Emily have been named after Mrs Adelaide Hoodless, founder of the WI in Canada and Mrs Emily Morrell our very first Berkshire Federation Chairman.
We sincerely thank Mrs Pam Stubbs a member of Arborfield and Newland WI for beautifully crafting these girls expecially for our Centenary celebrations.
Adelaide Adventures with Redlands WI
Adelaide has spent an action packed with Relands WI recently! She has enjoyed an outing to the pub, a guest appearance on BBC Berkshire Radio, An exciting visit to the Royal Berkshire Hospital Maternity unit and much much more..........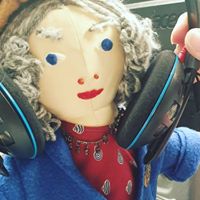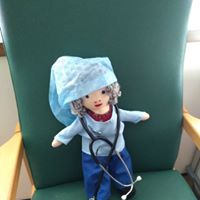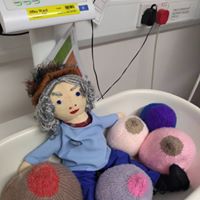 ---
Emily's Adventures with Hamans Water WI
Emily recently visited Harmans Water WI, whilst there she enjoyed a trip to Littlecote House, an afternoon tea and a lovely ride home with their member Julie.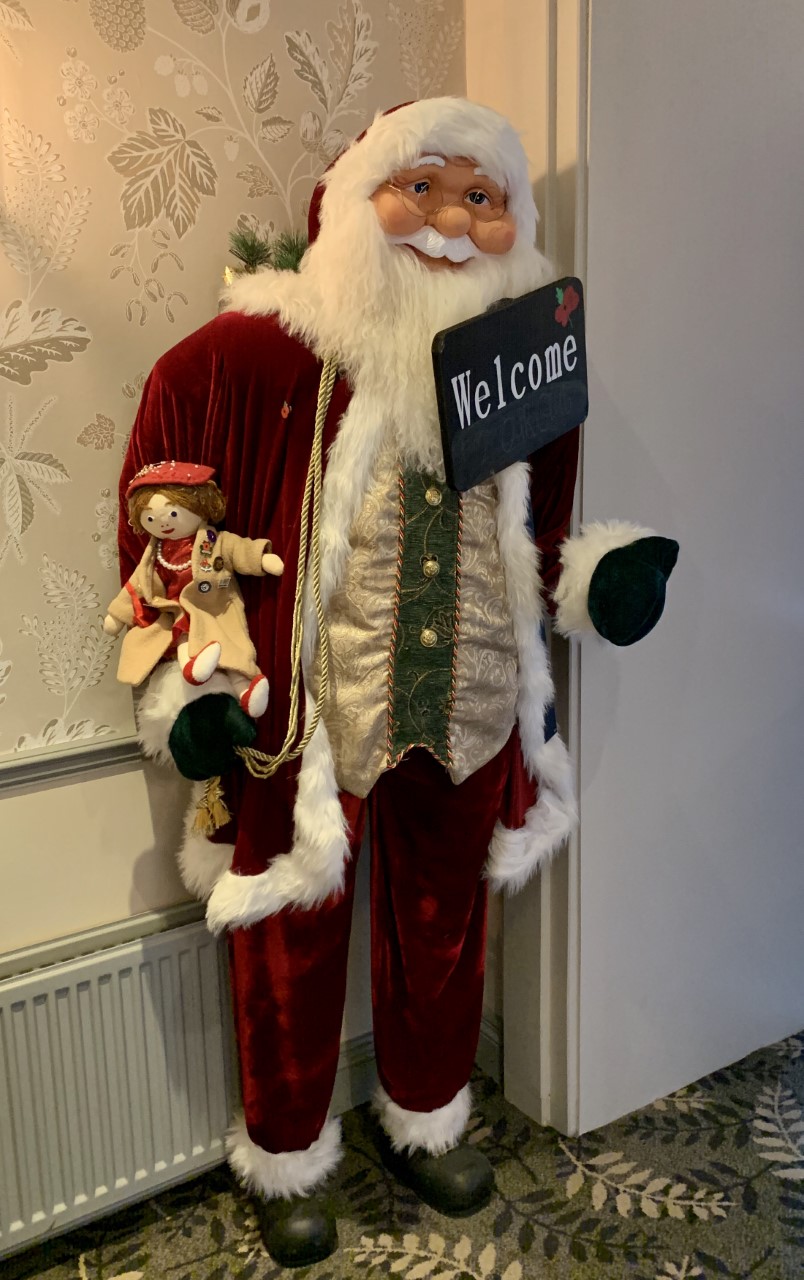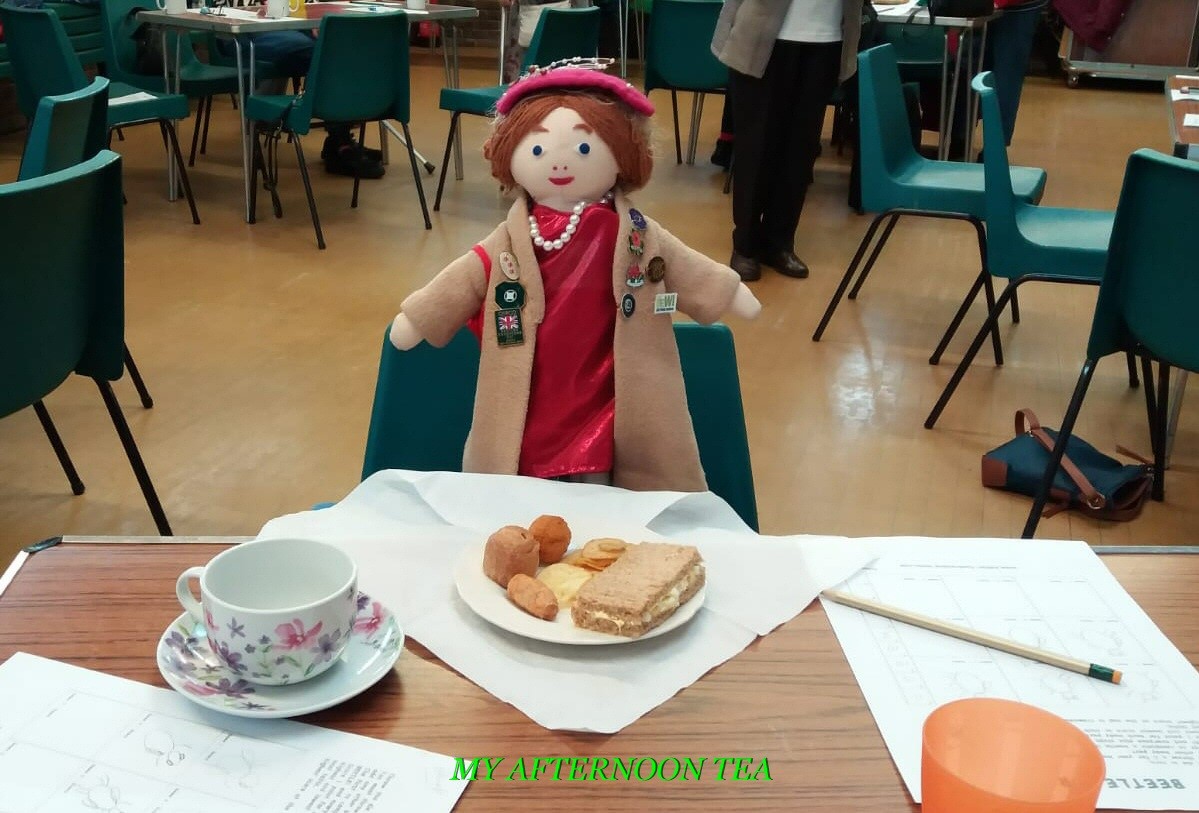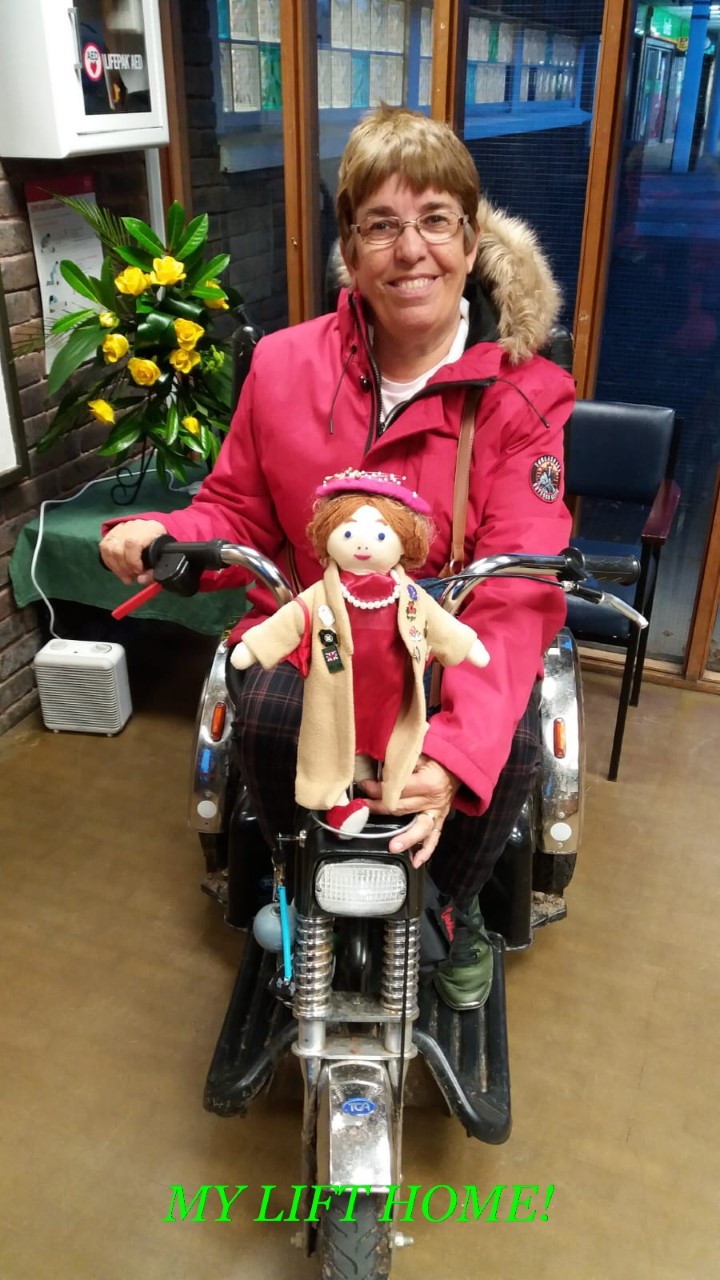 ---
Around Berkshire Tour Dates
| Adelaide | Date | Emily |
| --- | --- | --- |
| | | |
| Mortimer 2012 | 27.02.19 | - |
| Calleva | 06.03.19 | California |
| Burghfield | 13.03.19 | Finchampstead |
| Sulhamstead & Ufton | 20.03.19 | Yateley & Yateley Green |
| Padworth & Aldermaston | 27.03.19 | Hawley |
| Burnham Copse | 03.04.19 | Sandhurst |
| Brimpton | 10.04.19 | Owlsmoor |
| Woolhampton & Midgham | 17.04.19 | Crowthorne |
| Beenham | 24.04.19 | St Sebastians |
| Ashmore Green | 01.05.19 | Wokingham Afternoon |
| Cold Ash | 08.05.19 | Women of Wokingham |
| Thatcham | 15.05.19 | Woosehil Wokingham |
| Shaw cum Donnington | 22.05.19 | Winnersh |
| Greenham | 29.05.19 | Woodley Afternoon |
| Falkland | 05.06.19 | Woodley Central |
| Hungerford | 12.06.19 | Woodley |
| Lambourn | 19.06.19 | Sonning Glebe |
| Leckhampstead | 26.06.19 | Twyford & Ruscombe |
| Chieveley | 03.07.19 | Mill Green, Wargrave |
| Curridge | 10.07.19 | Knowl Hill |
| Bradfield | 17.07.19 | Littlewick Green |
| Hampstead Norreys | 24.07.19 | Littlewick Evening Belles |
| Basildon | 31.07.19 | Burchetts Green & Hurley |
| Whitchurch Hill | 07.08.19 | Cockpole Green |
| Panbourne | 14.08.19 | Remenham |
| Purley | 21.08.19 | Cookham Dean |
| Chazey | 28.08.19 | Dean Rise |
| Rosehill | 04.09.19 | Cookham |
| Caversham | 11.09.19 | Maidenhead |
| Tilehurst Afternoon | 18.09.19 | Holyport |
| Tilehurst Triangle | 25.09.19 | Money Row Green |
| Calcot Afternoon | 02.10.19 | Datchet |
| Calcot Evening | 09.10.19 | Wraysbury Village |
| Redlands | 16.10.19 | Windsor Great Park |
| Maiden Erlegh | 23.10.19 | The Park |
| Radstock | 30.10.19 | Bracknell, Wick Hill |
| Aborfield & Newland | 06.11.19 | Chavey Down |
| Aborfield Green | 13.11.19 | Sunningdale |
| Riseley & Swallowfield | 20.11.19 | Harmans Water |
| Pound Green Shinfield | 27.11.19 | Binfield |
| | | |
Travel Bags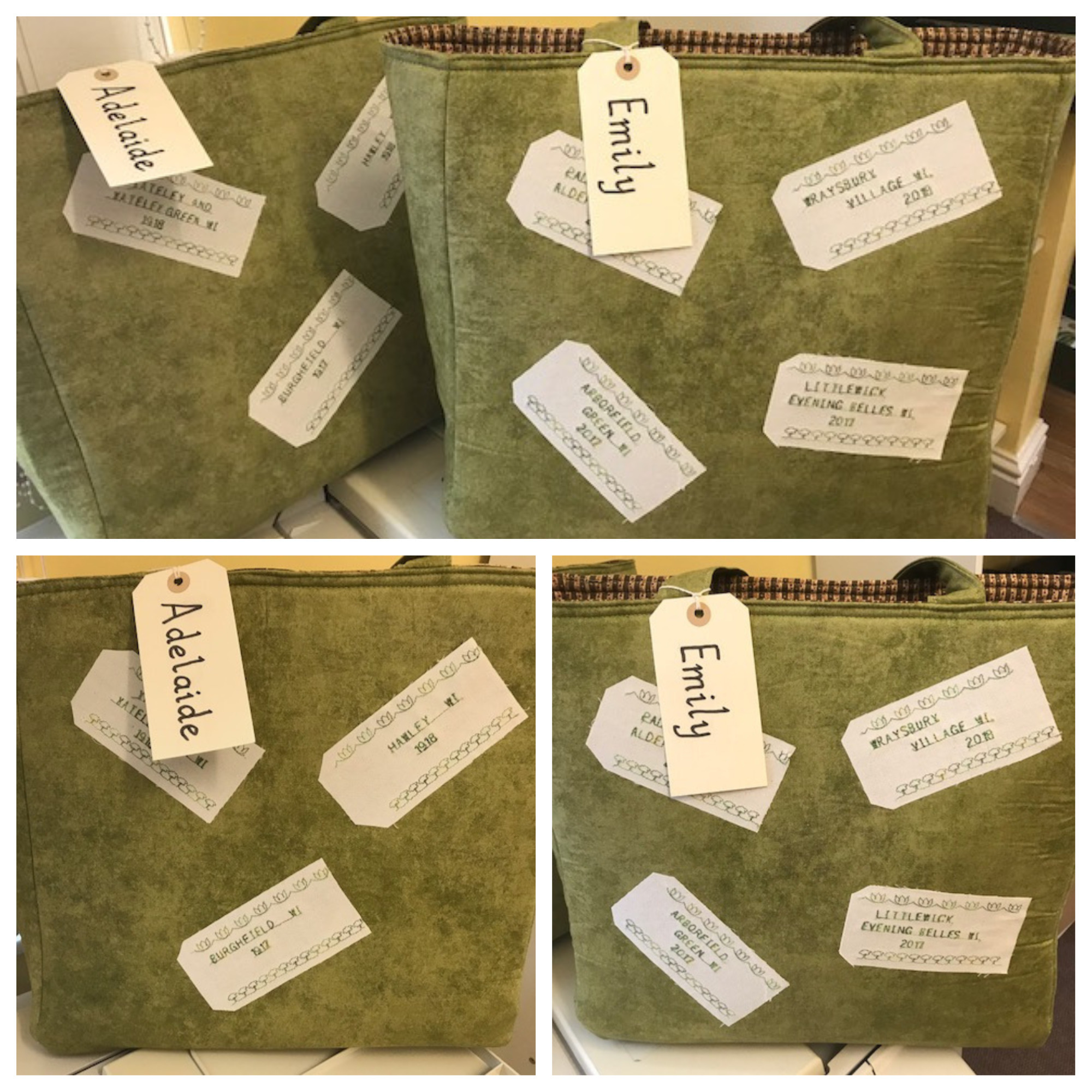 Adelaide & Emily's travel bags have arrived at WI House, Mortimer, ready to be packed in preparation for their travels in 2019